Product Description
You can kindly find the specification details below:
HangZhou Mastery Machinery Technology Co., LTD helps manufacturers and brands fulfill their machinery parts by precision manufacturing. High precision machinery products like the shaft, worm screw, bushing……Our products are used widely in electronic motors, the main shaft of the engine, the transmission shaft in the gearbox, couplers, printers, pumps, drones, and so on. They cater to different industries, including automotive, industrial, power tools, garden tools, healthcare, smart home, etc.
Mastery caters to the industrial industry by offering high-level Cardan shafts, pump shafts, and a bushing that come in different sizes ranging from diameter 3mm-50mm. Our products are specifically formulated for transmissions, robots, gearboxes, industrial fans, and drones, etc.
Mastery factory currently has more than 100 main production equipment such as CNC lathe, CNC machining center, CAM Automatic Lathe, grinding machine, hobbing machine, etc. The production capacity can be up to 5-micron mechanical tolerance accuracy, automatic wiring machine processing range covering 3mm-50mm diameter bar.
Key Specifications:
| | |
| --- | --- |
| Name | Shaft/Motor Shaft/Drive Shaft/Gear Shaft/Pump Shaft/Worm Screw/Worm Gear/Bushing/Ring/Joint/Pin |
| Material | 40Cr/35C/GB45/70Cr/40CrMo |
| Process | Machining/Lathing/Milling/Drilling/Grinding/Polishing |
| Size | 2-400mm(Customized) |
| Diameter | φ4.5(Customized) |
| Diameter Tolerance | ±0.02mm |
| Roundness | 0.01mm |
| Roughness | Ra0.4 |
| Straightness | 0.01mm |
| Hardness | Customized |
| Length | 15mm(Customized) |
| Heat Treatment | Customized |
| Surface treatment | Coating/Ni plating/Zn plating/QPQ/Carbonization/Quenching/Black Treatment/Steaming Treatment/Nitrocarburizing/Carbonitriding |
Quality Management:
Raw Material Quality Control: Chemical Composition Analysis, Mechanical Performance Test, ROHS, and Mechanical Dimension Check
Production Process Quality Control: Full-size inspection for the 1st part, Critical size process inspection, SPC process monitoring
Lab ability: CMM, OGP, XRF, Roughness meter, Profiler, Automatic optical inspector
Quality system: ISO9001, IATF 16949, ISO14001
Eco-Friendly: ROHS, Reach.
Packaging and Shipping:  
Throughout the entire process of our supply chain management, consistent on-time delivery is vital and very important for the success of our business.
Mastery utilizes several different shipping methods that are detailed below:
For Samples/Small Q'ty: By Express Services or Air Fright.
For Formal Order: By Sea or by air according to your requirement.
Mastery Services:
One-Stop solution from idea to product/ODM&OEM acceptable
Individual research and sourcing/purchasing tasks
Individual supplier management/development, on-site quality check projects
Muti-varieties/small batch/customization/trial order are acceptable
Flexibility on quantity/Quick samples
Forecast and raw material preparation in advance are negotiable
Quick quotes and quick responses
General Parameters:
If you are looking for a reliable machinery product partner, you can rely on Mastery. Work with us and let us help you grow your business using our customizable and affordable products.
| | |
| --- | --- |
| Standard Or Nonstandard: | Nonstandard |
| Shaft Hole: | 8-24 |
| Torque: | 50-70N.M |
| Bore Diameter: | 19mm |
| Speed: | 7000r/M |
| Structure: | Flexible |
Customization:

Available

|

Customized Request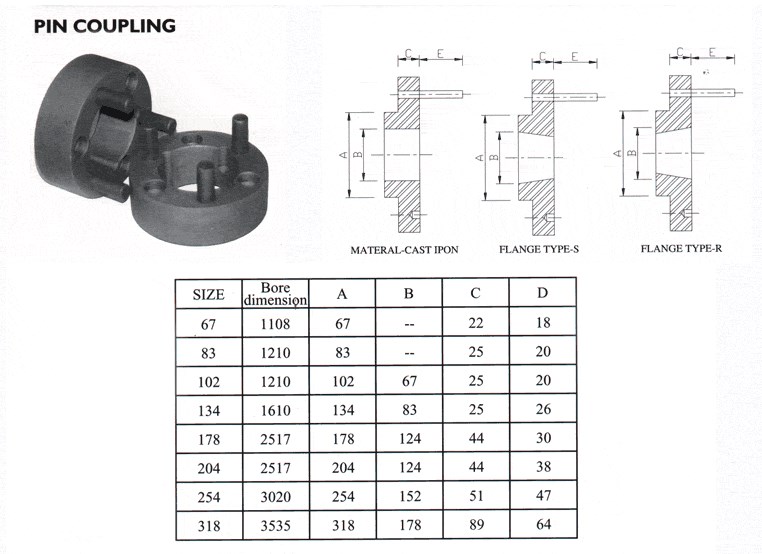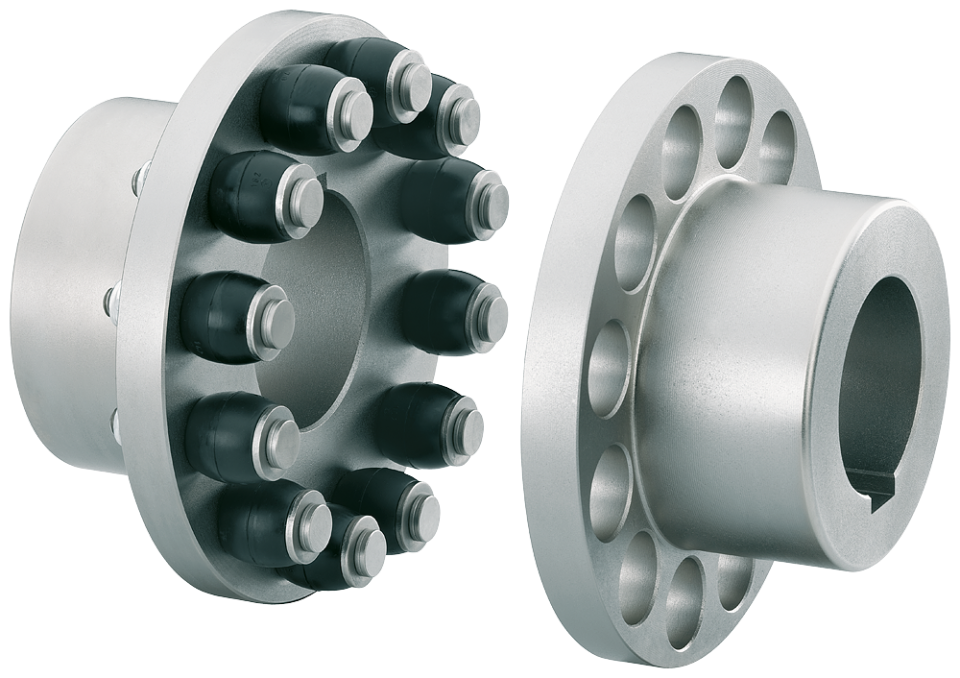 Can Pin Couplings Be Used in Both Horizontal and Vertical Shaft Arrangements?
Yes, pin couplings can be used in both horizontal and vertical shaft arrangements. These couplings are designed to accommodate angular misalignment, parallel misalignment, and axial movement, making them versatile for various shaft orientations.
In horizontal shaft arrangements, where the shafts are aligned on the same horizontal plane, pin couplings can efficiently transmit torque while allowing for flexibility to accommodate minor misalignments and shaft movements. The pins and flexible elements in the coupling enable angular displacement and radial flexibility, ensuring smooth power transmission even if the shafts are not perfectly aligned.
In vertical shaft arrangements, where the shafts are aligned on a vertical plane, pin couplings can also be used effectively. The coupling design allows for axial movement, which is crucial in vertical applications where the shafts may experience expansion or contraction due to thermal changes or other factors. The flexible nature of pin couplings allows them to handle these axial movements without compromising the coupling's performance.
Whether in horizontal or vertical arrangements, pin couplings are commonly used in various industrial applications, including pumps, compressors, conveyors, and other rotating machinery. They are known for their simplicity, ease of installation, and ability to provide reliable power transmission while accommodating misalignment and shaft movement.
When using pin couplings in either arrangement, it is essential to ensure proper alignment and regular maintenance to maximize their performance and service life. Additionally, considering factors like torque requirements, operating conditions, and environmental considerations will help in selecting the appropriate pin coupling for a specific application.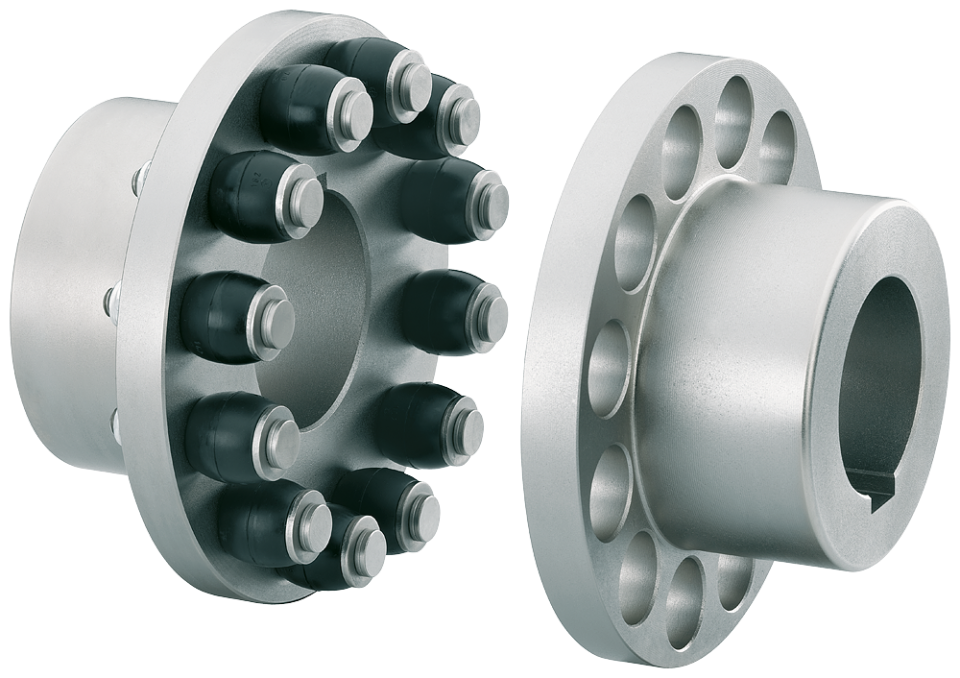 Can Pin Couplings Be Used for Both Motor-to-Shaft and Shaft-to-Shaft Connections?
Yes, pin couplings can be used for both motor-to-shaft and shaft-to-shaft connections in various mechanical systems. The versatile design of pin couplings allows them to connect two shafts with aligned or misaligned centers, making them suitable for a wide range of applications.
Motor-to-Shaft Connections: In motor-driven systems, pin couplings are commonly used to connect the motor shaft to the driven shaft of the equipment. The motor can be an electric motor, combustion engine, or any other type of power source. The pin coupling efficiently transfers torque from the motor shaft to the equipment's driven shaft, enabling power transmission and mechanical motion.
Shaft-to-Shaft Connections: Pin couplings are also well-suited for shaft-to-shaft connections, where two separate shafts need to be joined together. This could be the case when extending the length of a shaft or connecting two separate pieces of rotating equipment. The pin coupling provides a secure and flexible connection between the two shafts, allowing torque to be transmitted between them while accommodating misalignment.
It is essential to consider the specific requirements of the application when selecting a pin coupling. Factors such as the amount of misalignment, torque capacity, operating conditions, and space constraints should be taken into account to ensure the coupling can effectively and reliably connect the motor and shafts.
Overall, the versatility and performance of pin couplings make them a popular choice for both motor-to-shaft and shaft-to-shaft connections in various industrial and mechanical systems.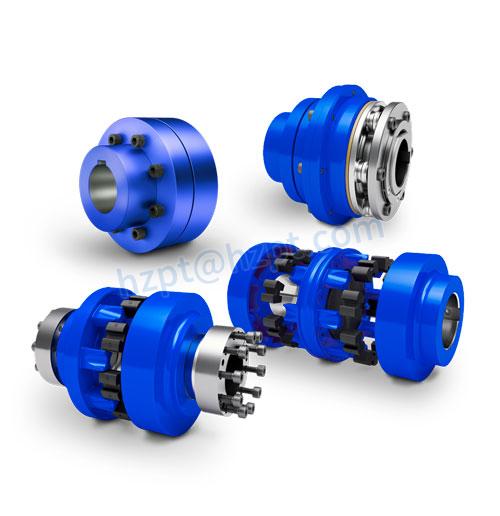 Advantages of Using Pin Couplings in Mechanical Systems
Pin couplings, also known as shear pin couplings, offer several advantages when used in mechanical systems. These advantages make them a popular choice for various industrial applications:
1. Overload Protection: Pin couplings are designed to provide overload protection to connected equipment. In case of excessive torque or sudden shock loads, the sacrificial pins will shear off, preventing damage to the shafts and other components.
2. Misalignment Tolerance: Pin couplings can accommodate a limited amount of angular misalignment between the shafts. This helps to compensate for minor misalignments and reduces the stress on the connected equipment.
3. Cost-Effective: The shear pins used in pin couplings are relatively inexpensive compared to other coupling components. In the event of a failure, replacing the damaged pins is a cost-effective solution, avoiding more significant repairs to the main equipment.
4. Easy Replacement: After shearing, the damaged pins can be quickly and easily replaced. This leads to reduced downtime and lower maintenance costs in the long run.
5. Versatility: Pin couplings are suitable for a wide range of applications, including pumps, compressors, fans, and other industrial machinery. Their ability to handle varying operating conditions makes them versatile in different environments.
6. Shock Load Absorption: Pin couplings can absorb and dissipate shock loads effectively. The shear pins act as a buffer, protecting the equipment from sudden impacts or overloads.
Despite their numerous advantages, it is essential to consider the limitations of pin couplings as well. They have lower torque capacities compared to some other coupling types, such as gear couplings or rigid couplings. Additionally, the need to replace shear pins after each failure may lead to more frequent maintenance requirements in applications with frequent overloads or misalignments.
In conclusion, pin couplings provide reliable torque transmission and safety features, making them a valuable component in various mechanical systems. Their ability to protect against overloads and accommodate misalignments makes them a practical choice in a wide range of industrial applications.



editor by CX 2023-08-21