Product Description
FCL Rubber Bush, FCL Metal Pin, FCL Metal Coupling (3A2006)
 
Description: the polyurethane elastomeric is a new material of polymer synthetic between rubber and plastic. It has both high strength of plastic and high elasticity of rubber. Its characteristics are: 1, a wide range of hardness. It still has rubber elongation and resilience at high hardness. The polyurethane elastomeric has a hardness range of Shore A10-D80. 2. high strength. At rubber hardness, the tensile strength, tear strength and load carrying capacity are much higher than general rubber material. At high hardness, its impact strength and flexural strength are much higher than plastic material. 3, wear-resistant. Its wear resistance is very outstanding, generally in the range of 0.01-0.10cm3/1.61km, about 3-5 times than rubber material. 4, oil resistant. The polyurethane elastomeric is a highly CZPT polymer compound which has low affinity with non-polar mineral oil and is hardly eroded in fuel oil and mechanical oil. 5, good resistance to oxygen and ozone. 6, excellent vibration absorption performance, can do damping and buffering. In the mold manufacturing industry, it replaces rubber and springs.7, has good low temperature performance. 8, radiation resistance. Polyurethane is highly resistant to high energy radiation and has satisfactory performance at 10-10 deg radiation dose. 9, with good machining performance.
The polyurethane coupling, rubber coupling are made by injection with high quality TPU material or mould CSM/SBR. It is designing and special for all kinds of metal shaft coupling with very good performance of high tensile strength, high wear resistant, high elastic resilience, water resistant, oil resistant and excellent fatigue resilience, high impact resistant etc. We have full sets injection moulds and supply full range of GR, GS, MT, ML, MH, Hb, HRC, L, T, NM and Gear J series couplings etc. with high quality and excellent experience. Apply to all kinds of industrial metal shaft coupling.
Specifications:
material: TPU, CSM/SBR, NBR, nylon etc.
color: yellow, red, purple, green, black, beige etc.
surface: smooth
tensile strength: 8-55Mpa
hardness: 70-98Shore A
elongation: 400%-650%
density: 1.25g/cm3
elasticity impact: >25%
tear strength: 35-155KN/m
akron abrasion loss:<0.05cm3/1.61km
compression set (22h*70°C):<10%
working temperature: 120°C
standard size for polyurethane coupling: 
GR14, GR19, GR24, GR28, GR38, GR42, GR48, GR55, GR65, GR75, GR90, GR100, GR110, GR125, GR140, GR160, GR180
GS14, GS19, GS24, GS28, GS38, GS42, GS48, GS55, GS65, GS75, GS90, GS100, GS110, GS125, GS140, GS160, GS180
MT1, MT2, MT3, MT4, MT5, MT6, MT7, MT8, MT9, MT10, MT11, MT12, MT13
ML1, ML2, ML3, ML4, ML5, ML6, ML7, ML8, ML9, ML10, ML11, ML12, ML13
MH45, MH55, MH65, MH80, MH90, MH115, MH130, MH145, MH175, MH200
HRC70, HRC90, HRC110, HRC130, HRC150, HRC180, HRC230, HRC280
L35, L50, L70, L75, L90/95, L99/100, L110, L150, L190, L225, L276
FALK-R 10R, 20R, 30R, 40R, 50R, 60R, 70R, 80R
SBT T40, T45, T50, T55, T60, T65, T70, T75, T80, T85, T90, T95, T100, T105, T108, T110, T115, T120, T125, T130, T135, T140, T145, T150, T154, T170, T185, T190, T210
Joong Ang CR0050, 0070, 571, 571, 2035, 2035A, 3545, 4560, 6070, 7080
MS571, MS571, MS1119, MS1424, MS1928, MS1938, MS2845, MS3860, MS4275, MS6510
D14, D14L, D20, D25, D30, D30L, D35, D40, D45, D49, D55, D65
5H, 6H, 7H, 8H, 9H, 10H, 11H
standard size for rubber coupling:
Hb80, Hb95, Hb110, Hb125, Hb140, Hb160, Hb180, Hb200, Hb240, Hb280, Hb315
HRC70, HRC90, HRC110, HRC130, HRC150, HRC180, HRC230, HRC280
L35, L50, L70, L75, L90/95, L99/100, L110, L150, L190, L225
NM50, NM67, NM82, NM97, NM112, NM128, NM148, NM168, NM194, NM214, NM240, NM265
NOR-MEX168-10, NOR-MEX194-10, NOR-MEX214-10, NOR-MEX240-10, NOR-MEX265-10
FCL1#, FCL2#, FCL3#, FCL4#, FCL5#, FCL6#, FCL7#, FCL8#
FCL90, FCL100, FCL112, FCL125, FCL140, FCL160, FCL180, FCL200, FCL224, FCL250, FCL280, FCL315, FCL335, FCL400, FCL450, FCL560, FCL630
Gear 3J, 4J, 5J, 6J, 7J, 8J, 9J, 10J, 11J, 12J, 13J, 14J
Hytre 4H, 5H, 6H, 7H, 8H, 9H, 11H
Tyre F40, F50, F60, F70, F80, F90, F100, F110, F120, F140, F160 
SBT T75, T80, T85, T90, T95, T100, T105, T108, T110, T115, T120, T125, T130, T135, T140, T145, T150, T154, T170, T210
FCLpin #1, #2, #3, #4, #5, #6, #8
GR42, GR48, GR55, GR65, GR75
standard size for nylon coupling:
NL1, NL2, NL3, NL4, NL5, NL6, NL7, NL8, NL9, NL10
M28, M32, M38, M42, M48, M58, M65
packing in cartons
OEM & customized size are agreed
special supply all kinds of steel coupling for FCL, NM, MH, HRC, Love Joy, Joongang, Centafelx, XL-GR, Tyre
***when you enquiry, pls confirm type, size number and quantity***
| | |
| --- | --- |
| Standard: | DIN, ANSI, GB, JIS, BSW |
| Material: | Rubber |
| Connection: | Flange |
| Surface Treatment: | Without Treatment |
| Head Type: | Round |
| Transport Package: | Packing in Cartons and Crates |
Samples:

US$ 0/Piece

1 Piece(Min.Order)

|
Request Sample
Customization:

Available

|

Customized Request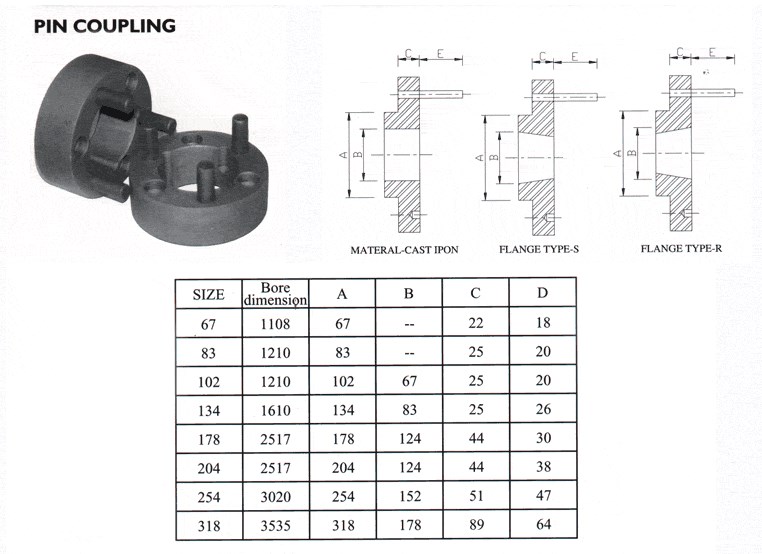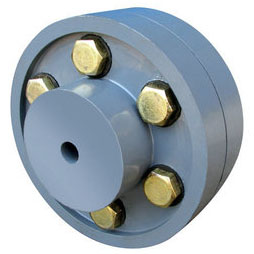 How Do Pin Couplings Compare to Other Types of Couplings in Terms of Performance?
Pin couplings offer certain advantages and disadvantages compared to other types of couplings, and their performance characteristics can vary depending on the specific application requirements. Below is a comparison of pin couplings with some commonly used couplings:
1. Gear Couplings:
Flexibility: Gear couplings are more rigid than pin couplings and may not offer the same level of misalignment capacity.
Torsional Stiffness: Gear couplings provide higher torsional stiffness, making them suitable for applications requiring precise torque transmission.
Shock Absorption: Gear couplings can handle higher shock loads due to their robust design and greater stiffness.
Maintenance: Gear couplings may require periodic lubrication and maintenance compared to maintenance-free pin couplings.
Applications: Gear couplings are commonly used in heavy-duty and high-torque applications where precise torque transmission is essential.
2. Flexible (Elastomeric) Couplings:
Flexibility: Elastomeric couplings offer higher misalignment capacity than pin couplings and can handle angular, parallel, and axial misalignment.
Shock Absorption: Elastomeric couplings provide excellent shock absorption, damping vibrations, and protecting connected equipment.
Torsional Stiffness: Elastomeric couplings have lower torsional stiffness compared to pin couplings, making them more forgiving in high shock load applications.
Installation: Elastomeric couplings are easy to install and require no lubrication, making them maintenance-free.
Applications: Elastomeric couplings are commonly used in pumps, compressors, and other machinery where vibration isolation is crucial.
3. Rigid Couplings:
Torsional Stiffness: Rigid couplings provide high torsional stiffness, ensuring accurate torque transmission.
Misalignment Capacity: Rigid couplings have little to no misalignment capacity and require precise shaft alignment.
Applications: Rigid couplings are used in applications where precise alignment is essential, such as shaft-to-shaft connections in high-precision systems.
Conclusion:
Pin couplings strike a balance between flexibility and torsional stiffness, making them suitable for applications with moderate misalignment and shock loads. They are often used in general industrial applications, conveyors, and light to medium-duty machinery.
When selecting a coupling for a specific application, it is crucial to consider factors such as misalignment requirements, shock and vibration loads, torsional stiffness, maintenance needs, and the level of precision required. Each coupling type has its strengths and weaknesses, and the appropriate choice will depend on the specific demands of the application.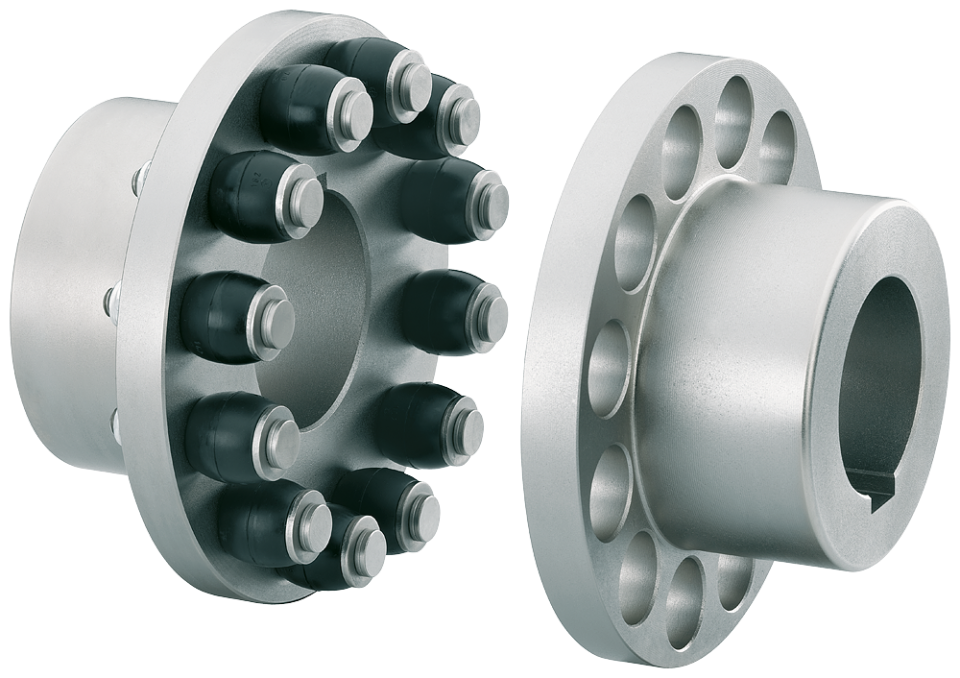 Can Pin Couplings Be Used for Both Motor-to-Shaft and Shaft-to-Shaft Connections?
Yes, pin couplings can be used for both motor-to-shaft and shaft-to-shaft connections in various mechanical systems. The versatile design of pin couplings allows them to connect two shafts with aligned or misaligned centers, making them suitable for a wide range of applications.
Motor-to-Shaft Connections: In motor-driven systems, pin couplings are commonly used to connect the motor shaft to the driven shaft of the equipment. The motor can be an electric motor, combustion engine, or any other type of power source. The pin coupling efficiently transfers torque from the motor shaft to the equipment's driven shaft, enabling power transmission and mechanical motion.
Shaft-to-Shaft Connections: Pin couplings are also well-suited for shaft-to-shaft connections, where two separate shafts need to be joined together. This could be the case when extending the length of a shaft or connecting two separate pieces of rotating equipment. The pin coupling provides a secure and flexible connection between the two shafts, allowing torque to be transmitted between them while accommodating misalignment.
It is essential to consider the specific requirements of the application when selecting a pin coupling. Factors such as the amount of misalignment, torque capacity, operating conditions, and space constraints should be taken into account to ensure the coupling can effectively and reliably connect the motor and shafts.
Overall, the versatility and performance of pin couplings make them a popular choice for both motor-to-shaft and shaft-to-shaft connections in various industrial and mechanical systems.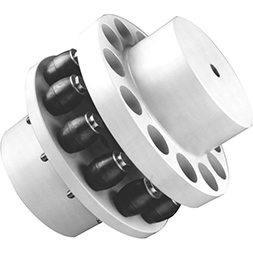 Types of Pin Coupling Designs
Pin couplings, also known as shear pin couplings, come in various designs to suit different application requirements. The main types of pin coupling designs are as follows:
1. Single Pin Coupling: In this design, a single shear pin is used to connect the two shafts. The pin is placed in a hole that runs through both coupling halves. Under excessive torque or shock loads, the pin shears off, disconnecting the shafts and protecting the equipment from damage. Single pin couplings are commonly used in light to moderate-duty applications.
2. Double Pin Coupling: Double pin couplings use two shear pins that are positioned 180 degrees apart. This design provides increased torque capacity and improved balance compared to the single pin design. Double pin couplings are suitable for applications with higher torque requirements.
3. Triangular Pin Coupling: Triangular pin couplings use three pins arranged in a triangular pattern around the circumference of the coupling. This design offers even higher torque capacity and improved torsional stiffness. Triangular pin couplings are ideal for heavy-duty applications where higher torque and misalignment tolerance are essential.
4. Splined Pin Coupling: Splined pin couplings use splines instead of solid pins to transmit torque between the shafts. The splines provide a more secure connection and better torque transmission compared to solid pins. Splined pin couplings are commonly used in precision motion control applications.
5. Taper Pin Coupling: Taper pin couplings use tapered pins that wedge tightly into matching tapered holes in the coupling halves. This design offers excellent torque transmission and alignment capabilities. Taper pin couplings are often used in heavy machinery and power transmission systems.
Each type of pin coupling design has its advantages and limitations, and the selection depends on factors such as the application's torque requirements, misalignment tolerance, and environmental conditions. It is essential to choose the right type of pin coupling to ensure optimal performance, reliability, and safety in the mechanical system.



editor by CX 2023-08-04